Foreign real estate brokers flock to hot Vietnam market
Foreign real estate brokers, one after another, have landed in Vietnam to take advantage of a market that has been heating up in the last four years.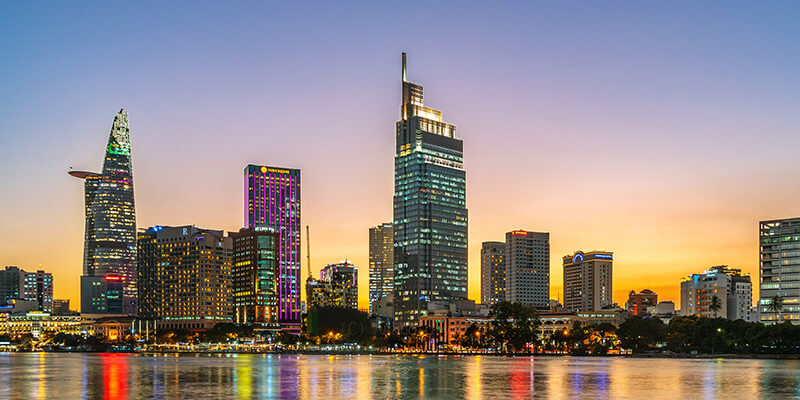 Foreign real estate brokers have landed in Vietnam. Photo: aaphoto.vn
On July 25, a press conference was organized in HCMC to announce the establishment of Propnex Realty Vietnam and the signing ceremony of Propnex brand franchise contract. The large Singaporean consultancy and distribution brand has offices in Malaysia, Indonesia and now in Vietnam.
Prior to that, ERA Real Estate joined the Vietnamese market in late 2017. This is a US brand, franchised to a partner in Singapore, from which it came to Vietnam.
By August 2018, or after one year of joining the market, ERA had 800 official workers trained to meet US standards and 600 collaborators under training.
The big player hopes that it will become the leading distribution network in Vietnam in the next five years with 50 offices in cities/provinces.
To be able to quickly adapt to the new emerging market of Vietnam, the US broker decided to join hands with Eurocapital Group, headquartered in Vietnam, established in 2008, to set up ERA Vietnam. Eurocapital specializes in providing finance and investment consultancy services.
Analysts noted that most foreign real estate brokers, when entering Vietnam, will target HCMC first, which serves as the springboard to jump into other markets, and focus on the high-end market segment.
In September 2016, Huttons, belonging to the top three in Singapore, officially made its presence in Vietnam.
Besides the headquarters in Singapore, Huttons also has an office in Malaysia (Huttons One World SDN Bhd) and the Philippines (Huttons MHT Co Inc). Vietnam is its third market in Southeast Asia.
Keller Williams from the US came to Vietnam sooner than its rivals, in April 2015. Unlike other foreign brokers, Keller Williams focuses on commercial real estate under the brand Keller Williams Commercial Northern Vietnam.
Viethome's CEO Nguyen Anh Dao commented that foreign investors have flocked to Vietnam in the last four years (2015-2018), when the market witnessed 'spells of fever'.
Foreign real estate brokers eye HCMC first because the market is the hottest one.
Dao believes that foreign brokers, with experience and financial capability, will have impact on domestic investors and buyers' feelings.
The 'invasion' of the foreign real estate brands operating in accordance with foreign standards will force Vietnamese firms to upgrade their services.
Under current laws, foreign institutions and individuals can buy no more than 30 percent of products in one project. Dao commented the regulation can be exploited by foreign brokers to boost sales. However, they need to have more Vietnamese as sale staff to access domestic clients.