La Luna Holdings and its strategy for speeding up in 2019
Following the success of the 5,000-billion scaled project in the coastal city Nha Trang, La Quang Binh - Chairman of La Luna Holdings cum Chairman of Marina Hotel .JSC, launched a business expansion strategy with a series of other large-scale projects in 2019. He shared with VIR his bold development strategy for his business.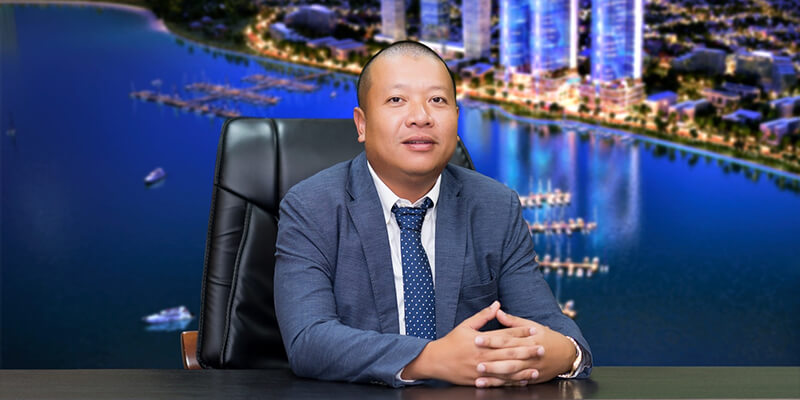 Mr. La Quang Binh – Chairman of La Luna Holdings
The year 2018 marked a vigorous stride of La Luna Holdings in general, Marina Hotel. JSC and Swisstouches La Luna Resort Nha Trang in specific. Among these successes, could you reveal the highlighted points that you relish over the past year?
Swisstouches La Luna Resort in Nha Trang is the first project imprinting the impressive flagship development of Marina Hotel. JSC – a member of La Luna Holdings Group as the role of tourism real estate developer. In the first launching days, we were delighted with the roughly take-up rate 60% of the total condo source of the Luxury tower being successfully traded. We also continued to launch a wide range of products in the Diamond tower with unique features and designs which was soon absorbed by the market.
The year 2018 is also the time we conveyed our sincere appreciation to more than 1,000 local and oversea investors in two-night music concerts held in both the North and South of Vietnam.
The project was officially topped out and the bare-shell construction was completed, marking the milestone in the year. The seamless efforts of the company's members have been carried out through days and nights on the construction site which helped us reach the set-out goals for 2018.
To make a difference to the project, what will be the preparation for your next steps?
Under my perspectives, developing and building a project for attracting investments requires at least 3 factors: safety, transparency, professionalism. The successful construction in developing the project will be our sustainable premise to prove the commitment of the developer to clients. Furthermore, operating the project transparently, smoothly and professionally is the key factor for cultivating the trust and remaining the loyalty of customers who ought to go in a longer way with us not only in one project but also other future ones later.
After the topping out ceremony, we have been converged all of our resources to accelerate the construction completion in attempt to run trial operation by the end of 2019. We understand that investors are concerned the most about the management and operation of the hotel as it plays a key role in ensuring a high occupancy rate.
At present, we are working closely with the Swisstouches Hotels & Resorts operator from Switzerland to prepare for the rolling out of the project in areas like human resources, management system, and business planning. We will soon hold a recruitment fest in Nha Trang in July as well as customer service training courses for our employees. Our plan is to hand over the apartments to our clients at the beginning of 2020.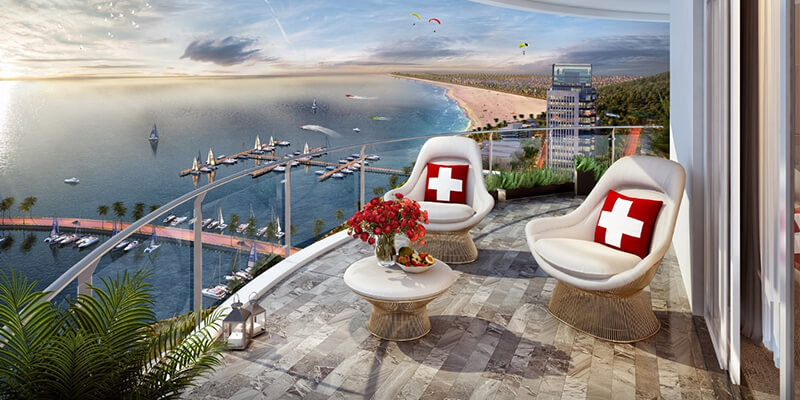 Swisstouches La Luna Resort will supply almost 2,000 five-star hotel rooms in Nha Trang
Could you share your strategy to develop your hotel and resort chains beside your first project in Nha Trang for this year 2019?
La Luna Holdings has a vision to develop 20,000 hotel and resort rooms across Vietnam and Southest Asia. We will make bold moves in 2019 to realize this plan. We are on progress to develop the La Luna brand for hotel and resort chain in Can Tho, Ninh Thuan, and Vung Tau this year.
Covering an area of 4.6 hectares, La Luna Can Tho is an entertainment, shopping, and hospitality complex in the Mekong Delta city of Can Tho. The complex will be a must-visit destination for tourists in Can Tho. In addition, the central coastal province of Ninh Thuan has a huge potential for hospitality service which gives us a vision for a luxury beachfront resort under the La Luna brand. The company also plans to expand and upgrade existing projects in Ho Chi Minh City and Vung Tau.
Swisstouches La Luna Resort is the only project in Vietnam offering scholarships to the children of secondary investors based on human values.
Could you shed some light on the business philosophy of La Luna Holdings?
I believe that the development of large-scale projects should create values for the future as younger generations will inherit these works from their parents. Therefore, all the projects La Luna Holdings decides to develop should create iconic and unique works and long-lasting values. Our business model focuses on four calculations.
– Plus: leveraging financial potential, human resources, and business opportunities for mutual development;
– Subtract: addressing the gaps, weaknesses, and shortcomings to sharpen human resources;
– Multiply: replicating the impact and spreading the values of well-being to achieve big goals for customers and society;
– Divide: sharing the quintessence and insights to perfect each individual's talent and knowledge.
These added values benefits that the young generations for a more stable and better future.
Taking Swisstouches La Luna Resort for example – secondary investors will not only be able to own a five-star condo, but also earn a steady return of 9 per cent from their parent's investment. Moreover, they can also enjoy free 15-room-night in Swisstouches hotels & resorts for a memorable holidays with family. The owner's right is eligible to be passed onto the next generations.
We make a difference by placing emphasis on human values, which will bring sustainability to younger generations. Parents always want the best for their children. Education will play a key role in helping children become confident, independent, and brave. That is the reason we recently joined hands with HTMi Hotel and Tourism Management Institute to grant scholarships for investors' children for studying abroad in Switzerland, Singapore, and Australia. Not only the investors but also their friends and relatives also have the chance to earn scholarships for their children.