Savills: $2.5bn from overseas Vietnamese flowing into property
Real estate remains an attractive source of overseas remittances into Vietnam, according to Savills.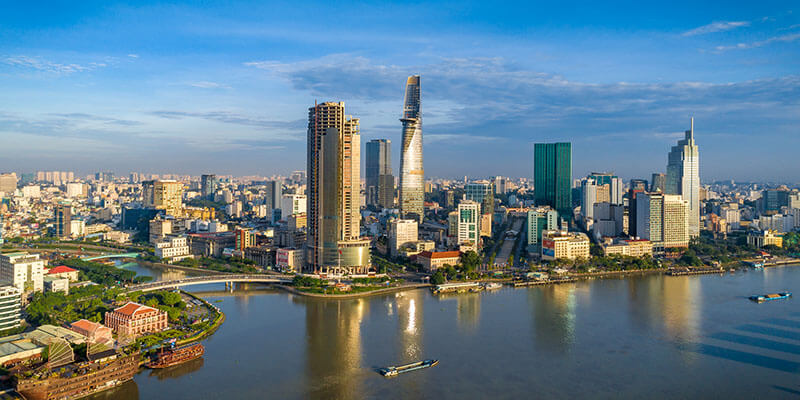 According to many experts, the end of the year is generally a good time for property sales and when a lot of cash comes from local people, especially overseas Vietnamese (Viet Kieu) into the real estate market.
Different supply and demand
Overseas Vietnamese are considered an important financial resource, especially in Ho Chi Minh City. Estimated figures put overseas remittances to the southern city at $5.2 billion in 2017, an increase of nearly 4.5 per cent year-on-year. Remittances can be considered a one-way source of funds and are expected to equal foreign direct investment (FDI) and foreign indirect investment (FII) thanks to the nearly 4.5 million overseas compatriots, or nearly 5 per cent of the population.
As noted by the banking sector, the rate of remittances for real estate is about 21-22 per cent of the total, just behind business and manufacturing. At an average of about $11-12 billion a year, real estate therefore attracts about $2.5 billion every year.
Another promising element for overseas Vietnamese as customers in the real estate market is the expanded legal framework. "Although the real estate market for overseas Vietnamese is considered attractive due to high demand, real estate products to serve them are quite limited," said Ms. Sunny Hoang Ha, Deputy Director of International Business at Savills Ho Chi Minh City.
Vietnam's real estate market has many favorable factors for customers, in the variety of products as well as price incentives and customer care programs from developers.
In addition to the range of choice, Vietnam's macroeconomic growth and security contributes to investment decisions. Since the State expanded its policy for overseas Vietnamese to buy houses in Vietnam, the percentage doing so has increased, despite remaining limitations in procedures as well as legal issues.
Safety and transparency
According to a survey by Savills' International Business Division, the factors that overseas Vietnamese customers in particular and foreigners in general concern about real estate in Vietnam including safety, security level, as well as post-transaction additional services, in addition to other basic concerns such as geographical location, cost, facilities, architecture or design.
Considered as an emerging real estate market with big potential, Vietnam is not only concerned with the view of home but also an attractive investment destination of overseas Vietnamese.